Money donated by you will be utilized to treat poor patients who do not have the resources to bear the cost of treatment. The funds collected will be utilized for treatment at Hinduja Hospital only, at present. The details of utilisation of funds will be displayed on this website every year. Donations made to this fund are exempt from tax under Section 80G of Income Tax Act, 1961.


Healthcare Management Asia Awards 2012


Hinduja Hospital's Serve with Passion – Rural Health Program wins the Excellence Award in the CSR Project category, in the first year of it's commencement.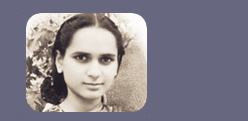 Hinduja Hospital and the Hinduja Group
P.D. Hinduja National and Medical Research Centre is the healthcare arm of the Hinduja Group. Hinduja Hospital is known to provide "Quality Healthcare for All". It is "Not for Profit" charitable trust hospital founded by Hinduja Family.

Download Brochure

On 75th Birth Anniversary Year of Smt. Lalita Girdhar Hinduja, Live To Give Hope is designed to pay tribute to her philanthropic footprints in the shifting sands of time.

Her selfless and devoted service to mankind inspires us every moment to carry forward her ideal example of charity and strength, devotion and dedication to serve the mankind.